WITH THE STAY AT OUR COTTAGE, OF GIFT
– Visit to our winery
– Wine tasting
– Wine bottle
Superior Room
Reserve here!
From 44,90 €
Feel the pleasure of getting …
When you discover our  Superior Room , you'll want to enjoy again. Wrap yourself in the warmth of a room with a very unique design. Relax in the hot tub with a glass of Cava Brut our Magnanimvs-Bed Viscoelastic mattress, anti-mite.-Televisor Screen TV.-Fireplace In the room itself.-The Room has an elliptical bicycle.
Room Deluxe

 Reserve here!
From 44,90€
Relax and enjoy …
Enjoy this Room Deluxe designed to disconnect from the routine and live an unforgettable night.
-Large Room with classic decor.-Bathroom With whirlpool.-TV.-With the room we invite you to visit our wine-tasting cellar.
 

Double Room for individual use
 Reserve here!
From 21,90€
Our Cosy Room …
– With a modern twist.- Bathroom With whirlpool.- T.V.
We are only 5 minutes from the restaurant Cal Paradís, which was recently awarded by a Michelín star, 10 minuts from the Club de Campo del Mediterráneo and  20 minuts  from the Mediterranean Sea.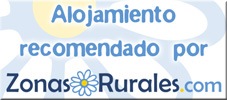 Enjoy through our different offers unforgettable nights,




Staying at the Bed Magnanimvs, visiting our vineyards and winery




  or tasting our products better.




cottage, cottages, vilafames cottage, cottages




  vilafames, vilafames hotel, hotel rural Vilafamés